Rob Thomas
Nominee details
Title

Mr.

Name

Rob Thomas

Position

Network Developer

Organization

QLD VoIP Services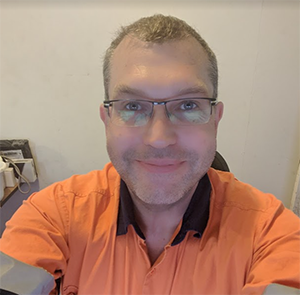 Biographical info
Education/qualifications

Computer Science, University of Technology, Sydney
ISP consultant and engineer since 1996
Senior InfoSec officer at Cisco Australia
Developer and Technical Documentation writer of VyOS (Open Source router)
IPv6 Consultant and Advocate
Author of multiple SIP/VoIP projects, such as FreePBX, and the SHAKEN/STIR Open Source libraries
Relevant Board Experience

Having been a consultant or senior engineer on many Internet based projects, I have worked on, or closely with, many boards - both technical and non-technical.

Senior Management Experience:

My entire career has been based around the Internet, from my first company (which was an ISP), to being the author of the world's leading Open Source PBX, I have spent most of my working career in highly technical management roles.
Nominee statement
I am in many ISP groups on Social Media and continuously see many people flustered and confused, especially when trying to work with historical or legacy resources.
This is not just an APNIC issue - I strongly feel that every RIR that I deal with is not being supportive enough with the transition from IPv4 to IPv6 globally, and appear to only be interested in money and paperwork. They SHOULD be concentrating on providing the best services to end users!
Building on the wonderful RPKI work that APNIC have done over the last 18 months, I am now working with multiple organizations trying to begin the transition to IPv6, and I can bring direct experience to the APNIC board of the problems and difficulties working with Historical (even lost) IPv4 Allocations.
This is even more relevant in my field of expertise - VoIP - as CGN causes no end of problems to end users, and with more and more people doing work-from-home, this is not going to be better any time soon.
---
Nominated by
Organization:

QLD VoIP Services
Reason for nomination
I believe APNIC can do 'better' with IPv4 resources, and the migration to IPv6. I ran one of the first ISPs in Australia, have been heavily involved in the Internet in the Asia Pacific region for more than 30 years, and I have first hand knowledge of how difficult working with these resources is from an end-users standpoint.
---