Rafi Jamizada
Nominee details
Title

Mr.

Name

Rafi Jamizada

Position

Sr.Manager IP & DCN

Organization

Etisalat Afghanistan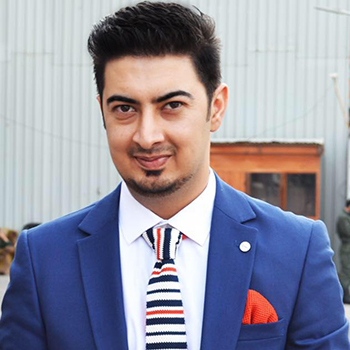 Biographical info
Education/qualifications

Master of Computer science
Bachelor of Computer science
PMI certified
CCNA, CCNP, CCIE, CCSP... Certified
Relevant Board Experience

I have relevant experience and hand on practice on IP and networking field, which can be useful for the Executive Council.

Senior Management Experience:

Coaches,capacity, and counsels team members
Managing & maintaining multi-vendor products as Cisco/ZTE/Huawei/Sandvine/ Netsweeper/iCAche/Fortinet
Manage the technical resources and delivery of project
Responsible for configuration, deployment and administration of LAN/WAN devices
Maintain & control Etisalat Af MPLS/MPBGP/iBGP network
Managing the physical network infrastructure, including wired and wireless local area network (LAN)
Managing the acquisition of new network hardware as required
Managing & maintaining the ISP network of Etisalat AF
Nominee statement
if it doesn't scare you, you are probably not dreaming big enough.
Manage and ensure all dispute cases are solved within defined working days with proper standard and method to guarantee satisfied result.
Lead, supervise and train sub-ordinate to ensure their level of discipline and knowledge in executing their job and task is satisfactory and they are kept abreast with the latest technology.
Ensure administration of information security policies and procedures, software product licensing and security, and a current software, hardware and peripheral inventory.
---
Nominated by
Organization:

Etisalat Afghanistan
Reason for nomination
I have 15+ years experience in IT & IP Network, and following responsiblities:
Ensured the efficient routing of the data communications packets.
Provided regular periodic report on network performance, both in general and against specific service levels.
Provided remote access to the corporate network via dial-up or virtual private network (VPN).
Monitored bandwidth use, analyzes traffic patterns and volumes, and determines impact/implications.
Ensured security standards with according to data Security policy of company.
Management of network concerns vendor and services providers.
---