Kam Sze Yeung
Nominee details
Title

Mr.

Name

Kam Sze Yeung

Position

Principal Network Architect

Organization

Akamai Technologies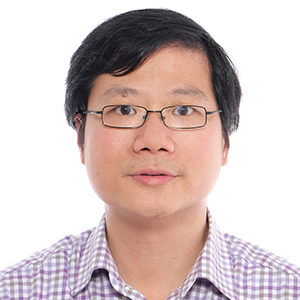 Biographical info
Education/qualifications

Master of Computer Science, Chinese University of Hong Kong
Bachelor of Science, Hong Kong University of Science and Technology
Relevant Board Experience

HKNOG Program Committee since Oct 2014.
APNIC EC member since Feb 2016.
Peering Asia Working Group member since Jun 2016.
TWNOG Multi-stakeholder Group member since Mar 2018.

Senior Management Experience:

Feb 2016 - current: APNIC EC member.
Oct 2011 - current: Principal Network Architect of Akamai Technologies, Lead Architect covering Asia Pacific
Jan 2008 - Apr 2011: Senior Manager of IP Engineering team of Pacnet, managing a team of network engineers for network design and infrastructure deployment.
Nominee statement
I have been working in the Internet-related companies in Asia Pacific since 2001. This provides me an extensive regional exposure which enable me to understand the different Internet environment in Asia Pacific.
I have participated and contributed to the technical community and peering community in the Asia Pacific region in the past 20+ years. These include APRICOT, APNIC, APF, KPF, Peering Asia, APrIGF, ISOC HK, ICANN, IETF, HKNOG, SGNOG, MyNOG, TWNOG, etc.
With the involvement in the Internet communities, I could understand the wants from the communities and I will continue to listen and help gather the inputs to APNIC to enhance the services to fit for the members' benefit.
Being one of the program committees of HKNOG and working group of Peering Asia, I have been actively promoting the collaboration and knowledge sharing to the local Internet communities. I believe my strong technical networking background would contribute to a better policy for the Internet communities in Asia Pacific.
During my last 6 years as APNIC EC, I've more understanding of the APNIC as an organization and APNIC members' expectations.
---
Nominated by
Organization:

Cloudflare, Inc
Reason for nomination
Kams has significant industry experience, including extensive experience on APNIC Executive Council team.
---