Joe Wooller
Nominee details
Title

Mr.

Name

Joe Wooller

Position

Director

Organization

Edge IX Pty Ltd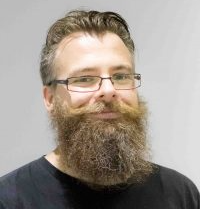 Biographical info
Education/qualifications

Dip. Computer Systems Engineering

I have held a number of certifications over the years, however none are current as I don't believe education is better than experience. I have been in the industry for over 20 years.
Relevant Board Experience

Internet Association of Australia Inc, approximately 12 years. I have served as President/Chair and Secretary.
New Zealand Internet Exchange served as board/committee member
WACAN servers as board/committee member

Senior Management Experience:

Technical Manager at Internet Association of Australia Inc. (IX Australia) for 13 years.
Currently hold the position of Chief Technical Officer at Nexthop.
Currently hold the position of Chief Technical Officer at EdgeIX (also founder).
Nominee statement
I have over 20 years of experience working in the telecommunications industry throughout Australia, including 12 years as the Technical Manager for the Internet Association of Australia, where I was instrumental in growing the organisation through the deployment of non-profit peering exchanges across Australia and New Zealand.
I would like to ensure that APNIC continues to provide leadership for the Internet community throughout the Asia Pacific, with a focus on the adoption rate of IPv6 and RPKI and the delivery of training and assistance to the community around both of these technologies. I am also keen to evaluate additional ways to promote efficient allocation and reuse of IPv4 space, an area that is rapidly emerging as a key roadblock to the growth of new and existing networks throughout the region.
As we have seen through some large scale routing incidents over the past couple of years, there is a requirement for registry data to be up to date and accurate. I am a believer that APNIC has a responsibility, to the internet community at large, to do their part in this regard as it's core function of a registry.
---
Nominated by
Organization:

Centra Networks
Reason for nomination
Joe is a passionate and driven individual who is instrumental in the IX ecosystem and passionate about all things Internet. He would be a great asset to the EC to help steer direction for meaningful results.
---
Organization:

AARNet Pty Ltd
Reason for nomination
Joe has extensive knowledge/experience working with a large number of ISP, CDN's and key internet resource providers during his time as the IXP peering manager at IX Australia and EdgeIX. He would be a valuable asset to the APNIC EC and the community.
---